Certified Wood Products Supplies Rough and Finish Carpentry Wood Products, Including Custom Cutting and Milling
We carry an inventory of fire-retardant and preservative-treated lumber and sheathing that are agency certified and Kiln Dried after Treatment (KDAT). Our products carry a stamp you can trust!
We provide non-standard sizes of dimension lumber and boards. We source specialty and hard-to-find forest products.
Our rough carpentry packages include precut in-wall bracing and blocking, roof blocking and bracing , precision end trimming and custom cut panels.
Our finish carpentry packages include T&G patterns and custom profiles and millwork: casing, baseboard, chair-rail, extension jambs and specialty moldings. We replicate original millwork.
Certified Wood Products Specializes In Forest Products For The Manufacturing Industry
We supply industrial lumber, plywood and OSB for pallet, crating and other packaging needs.
We supply high grade wood for products requiring premium appearance.
Our products are stamped HT or KD-HT.
We offer custom cutting. We provide non-standard sizes of dimension lumber and boards.
Certified Wood Products is a Leading Supplier of FSC®-Certified Forest Products. These Products Help Earn Credits Under The LEED® Green Building System and The Living Building Challenge™.
We stock top quality FSC-certified forest products for immediate shipping. The FSC is the gold standard of forest management, protecting animals and water quality, banning hazardous chemicals, minimizing clear cuts, protecting old growth forests, forbidding illegal logging and protecting the customary rights and resources of local people and communities.
We help professionals design and build structures to support their customers' initiatives for sustainability, environmental stewardship, human health and climate change.
Contact Brent Rowan (Sales) at 320-963-1500 or Brent@certifiedwood.net
Or
Contact Dan Haugen (Sales and Procurement) at 320-963-1500 or Dan@certifiedwood.net
FSC® Means:
Responsible Forest Management
Our Values are firmly rooted in the principles and criteria of the Forest Stewardship Council® (FSC®), that helps ensure we have forests for all, forever. Growers and harvesters of FSC-certified timber must:
Protect water quality!
Protect animals, especially threatened and endangered species!
Prohibit highly hazardous chemicals!
Limit clearcuts to protect forest ecology!
Prohibit conversion of natural forests to non-forest uses!
Protect rare old growth forests and other high conservation value forests!
Prevent deforestation and the loss of natural forest cover!
Protect customary rights and resources of local people and communities!
Certified Wood Products Inc. has provided FSC®-certified lumber and plywood for thousands of LEED® projects and multiple The Living Building Challenge™ projects throughout North America. We have exported FSC®-certified forest products internationally as well.
We're very successful in sourcing hard-to-find forest products and specialty items.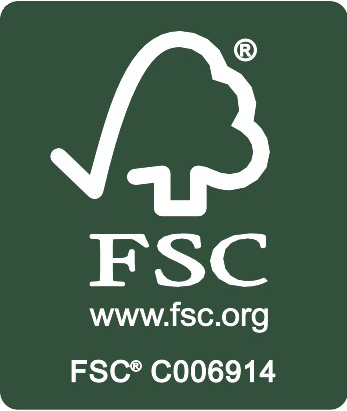 The majority of Certified Wood Products' inventory is available as certified according to the rules of the Forest Stewardship Council (FSC), the highest standard for responsibility in forest products available in the world today.
The Forest Stewardship Council
was created in 1993 to halt deforestation and safeguard forest ecosystems using the power of the marketplace. It is an independent, non-profit, global organization that promotes responsible forestry. A standards-setting body for a forest certification system, the FSC, through its Principles and Criteria for Forest Management, has established the highest standards for growers and harvesters of timber. This is critical because forests regulate our climate, clean the air we breathe and are the source of much of our drinking water.
The FSC is the gold standard of forest management, ensuring wood purchases are good for the environment and human health, top quality, socially responsible, safeguard our forest ecosystems and help mitigate climate change. Products that come from FSC-certified forests may be used in building projects that require wood with an environmental pedigree.
Certified Wood Products believes that the world's forests are best protected when managed under the FSC®'s Principles and Criteria. To promote the cause of responsible forest management, Certified Wood Products actively participates in the FSC® system and strives to advance the visibility of, and trade in FSC®-labeled forest products.
Every time we purchase a forest product, we make a decision about how well our forests are managed. If a product is FSC®-certified, you can feel confident that you are directly supporting the gold standard of forest management. Forest managers are enabled to do their best work when consumers reward their effort!
Along with many independent pioneers and practitioners of "green" building techniques, the U.S. Green Building Council and its LEED® (Leadership in Energy and Environmental Design) Green Building Rating System™ has taken the lead in defining what a responsible building is. LEED® is a voluntary, consensus-based national standard for developing high-performance, sustainable buildings.

LEED® provides a complete framework for assessing building performance and meeting sustainability goals. Based on well-founded scientific standards, LEED® emphasizes state-of-the-art strategies for sustainable site development, water savings, energy efficiency, materials selection, and indoor environmental quality.

The Living Building Challenge™ is a building certification program, advocacy tool and philosophy that defines the most advanced measure of sustainability in the built environment possible today and acts to rapidly diminish the gap between current limits and the end-game positive solutions we seek.